60 Day Risk Free Trial of BP2W
Take BP2W for a test drive and see how it helps improve Employee Engagement & Develops Leadership across your Organization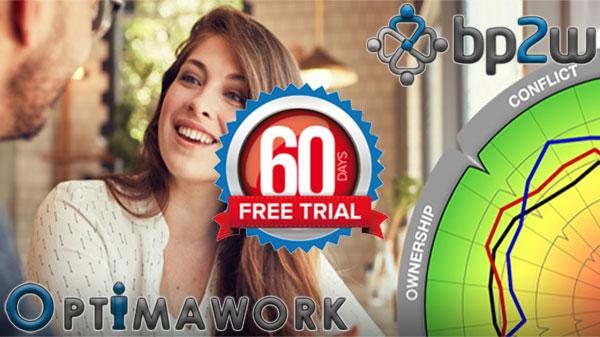 We are so confident that our unique program will help your organization boost Employee Engagement, Develop Leadership and become a Better Place to Work that we invite you to 'try before you buy' for about 2 months.
Contact us using the form on the right to begin the process for a 60 day Risk Free Trial* for up to 50 of your employees.
We will review your details and get back to you as soon as possible.
We suggest the 50 employees be from few different teams so you can gauge how well BP2W works across your organization.
*After 60 Days if you are not convinced BP2W is helping your organization become a Better Place to Work we will simply close down your account and thank you for participation. If however (as we expect) you want to continue using BP2W we will retroactively invoice you for the 60 day trial and work with you to setup the rest of your organization with access to BP2W